On this page you will meet my friend Judy Sisk and her beautiful Angels Bobbi Jo, Ariauna, & Loyce.
Judy and I met in a support group called Peace several years ago and have kept in contact over the years. When I first met Judy she had Angel Bobbi Jo & Angel Ariauna. I watched as she suffered from the loss then, but then a few years ago she lost a niece who was very dear to her due to an accident at the tender age of 17 months old. After this tragedy was added to Judy's life, we sort of lost track for a while, but now have been in contact once again. The pain that Judy and her family must feel has to be just overwhelming.
Please visit Judy's Angels, Bobbi Jo, Ariauna, & Loyce at their personal web site and sign their guestbook. This is the very best gift you can give to any Angel Family.
Thank You & God Bless You
Theresa Yeary-Dontrich(Emily's Aunt)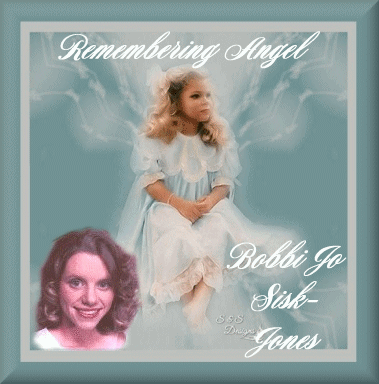 Bobbi Jo Sisk Jones
12/28/1982-07/18/2003

Bobbi Jo Sisk Jones was born on Dec. 28, 1982, at 8:18am to Bob & Judy Sisk. Bobbi Jo was a beautiful little baby girl who enjoyed all the attention of her parents, especially her Daddy, since she was a "Daddy's Girl" from the very start.
On November 4, 1984, Bobbi Jo's baby sister, Jami Rae, was born. At first Bobbi Jo was very jealous of the attention her baby sister was getting, but after time passed, she became very possessive of her and they continued to be close their entire life.
Bobbi Jo grew up a very happy child, enjoying school, & she always seemed to have a smile on her face.
Bobbi Jo did very well in school. When she got older she loved to run track and cross country , along with music, playing the piano, writing, dancing, and camping.
In Bobbi Jo's High School years, her one dream was to win the state championship in cross country running, and that dream became a reality her senior year....She Won!!!
Bobbi Jo graduated High School and went on to meet Michael Jones.
On her mom Judy's 41st birthday, Bobbi Jo found out that she was pregnant. Although she had a lot of morning sickness & didn't seem that excited about her pregnancy, that changed the first time she went for an ultrasound and saw her baby girl for the very first time. Bobbi Jo and her mom Judy became very close during this time and they spent their time together shopping and decorating for the baby.
Bobbi Jo and Michael were so excited and decided to name their little girl Ariauna Markee.
Ariauna Markee Jones was born on October 22, 2002, to the parents of Bobbi Jo Sisk & Michael Jones. Her grandparents were Bob & Judy Sisk and they were all thrilled with this beautiful little bundle of joy with the gorgeous dimples.
Bobbi Jo & Michael enjoyed their beautiful little girl until a fateful night, only 2 months later, their presious Ariauna became God's Angel due to "Sids", Sudden Infant Death Syndrome.
Ariauna passed away on Christmas Eve Night, December 24, 2002. Her mother Bobbi Jo was never quite the same afterwards, but what parent would be.
Only 7 months after Ariauna's death, Bobbi Jo was fatally killed in an automobile accident, devastating this entire family.
Please take the time to visit Bobbi Jo and her beautiful little girl Ariauna's personal web site and read the heartbreaking tragedy that this family has endured. It would mean so very much to their family to know their Angels are not forgotten.
www.bobbijosisk.com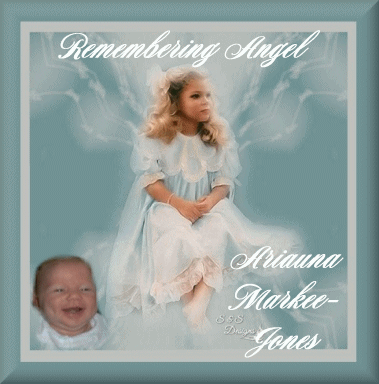 Ariauna Markee Jones
10/22/2002-12/24/2002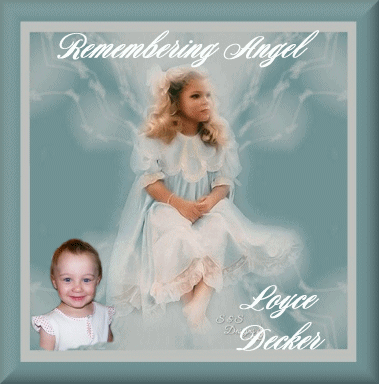 Loyce Darlene-Marie Decker
01/05/2008-08/12/2009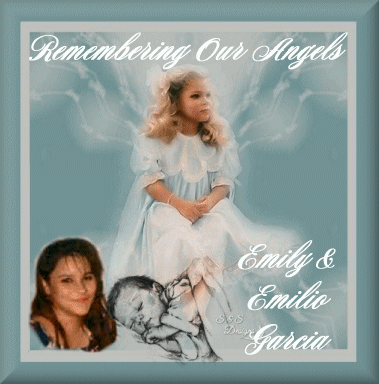 Emily & Emilio became our Angels on July 27, 1977, after Emily was abducted in San Antonio, Texas, held hostage and tortured for 13 day, until her captors finally murdered her and left her body in a field in Comal County. Emily was only 15 years old at the time and pregnant with a little boy which she intended to name Emilio.
It has been 18 years since their murder and their killer(s) have never been caught.
Please visit their personal web site to read their story in full at the link below.
http://www.theresayeary.com/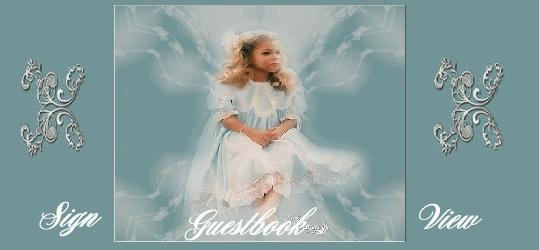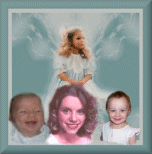 Page Designed by Theresa Yeary-Dontrich
Made With Love For Angels Bobbi Jo, Ariauna, & Loyce & Family
From Graphics From S&S Designs
NotnorvalHmk Bold Italic Font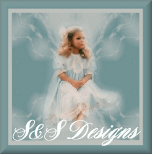 This Page Still Under Construction

Find sex offenders near me