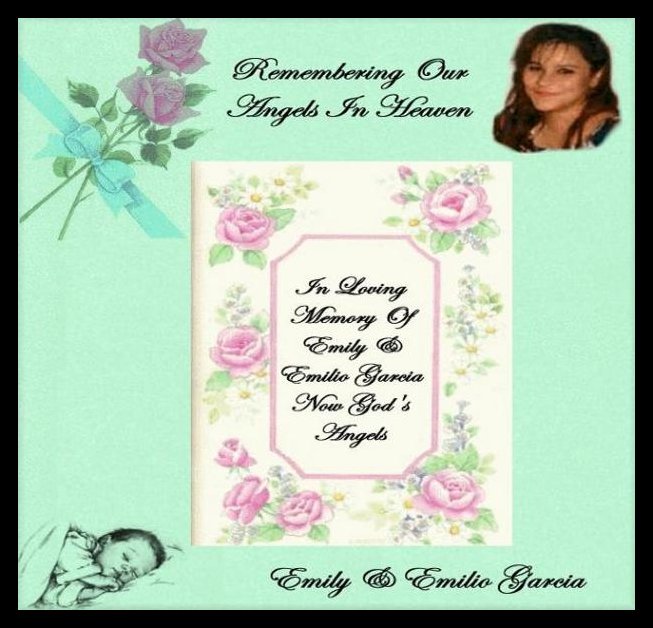 Above is the front of the invitation that Emily's mother Sheila and I made for Emily & Emilio's Memorial Ceremony in 2004. Below you will read the poem and words that were on the inside of the invitations. Also on this page you will see the flyers that we passed out as open invitations to the ceremony and the words that were written by some of Emily's family and friends who were unable to attend and read at the ceremony. There were several people who attended and we also have photos of the ceremony on another page of Emily & Emilio's web site.
We would like to say thank you so very much to all that attended and helped us to remember our Angels Emily & Emilio on this special day.
God Bless You,
Theresa Yeary-Dontrich(Emily's Aunt)
Sheila Smith-Ramirez(Emily's Mother)
The photos from the Memorial Service are located on the next page.

Here is the poem that was on the inside of the invitations:
This Poem Is Dedicated To The Memory Of
Emily Jeanette Garcia & Her Unborn Son Emilio
"Sweet Memories"
In quite times, I often sit and find my mind adrift
To another place, another time...And oh my spirits lift!
I see your happy, smiling face and that twinkle in your eye
I hear you sing your favorite song, and I laugh and then I cry
Inside my heart "Sweet Memories" stay with me each day
I cherish and I cling to them, for I miss you in every way
Each thing I see, each thing I do, brings you close to me
For everything upon this earth brings "Sweet Memories" of you
I imagine our reunion one day at Heaven's Gates
It fills my heart with happiness, but for now,"I'll have to wait
Until life upon this earth and my work here is complete
"Sweet Memories" will keep me, until at last again we meet
Sadly Missed By Your Family and Friends

Here are the words that were on the inside of the invitations:
You are cordially invited to a Candlelight Ceremony in honor of Emily Jeanette Garcia & her unborn son Emilio's memories. Several of Emily's family and friends have been asked to share with you their memories of Emily's short life on this earth. We hope that you will be able to attend and share this special occasion with us.
Thank You and God Bless You,
Theresa Yeary-Dontrich(Emily's Aunt)
Sheila Smith-Ramirez(Emily's Mother)
Place: Rambie Grove Cemetery
On Hickman Road near Smith Road
Somerset, Texas
Date: February 25, 2004
Time: 5:00 P.M.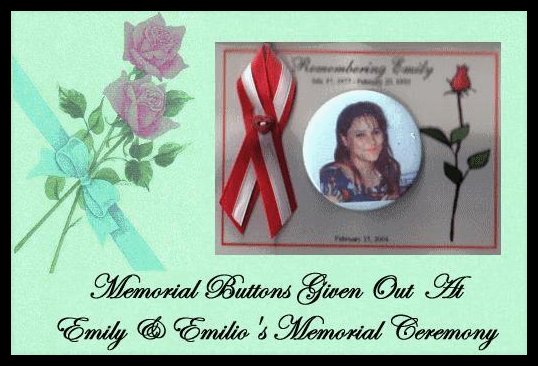 Above is the Memorial Buttons that were given out at the Candlelight Memorial Ceremony in memory of Emily & Emilio Garcia on February 25, 2004. The buttons were made by dear friends of ours, Janice and Joe Sager. We would like to thank them for all of their support and for the buttons. God Bless You Both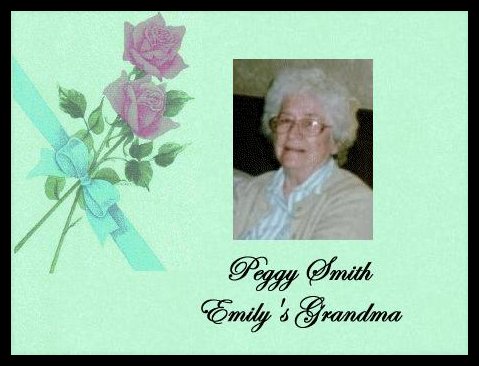 The letter below was written by Emily's Grandma Peggy Smith, who was unable to attend the Candlelight Memorial held in memory of Emily & Emilo Garcia on February 25, 2004. The letter was read during the ceremony by Emily's Mother, Sheila Smith-Ramirez.
When Emily was 3 1/2 years old, she and her sister Elizabeth came to live with me, her Grandpa, and her Aunt Lori. I'll tell you what, they sure stirred up a quiet and boring household. It was a wonderful time for us, and also for their Great-Grandma(Henrietta Smith) & their Great-Grandpa(Ralph Smith). Everyone around just immediately took to those beautiful little girls.
The fact that we lived in the country and had animals and plenty of space to run was good for them. During those 10 months they did get homesick a few times which was natural.
There were other years that they came for summer vacation time to visit and part of my heart always went with them as they headed back to Texas from Missouri.
I have lots of wonderful memories and loads of love even now for my only 2 granddaughters.
Even though Emily is now gone from this earth, she will always have a very special place in my heart.
This is my prayer and also my family's:
Lord,
It is so hard to realize this loss is real and that it is permanent. To release Emily & Emilio to you is almost more than we can bare. We know that you send us to earth for a reason, and then you receive us again unto yourself. We understand this cycle, but we weren't ready to let go of Emily yet. She was still so young and so full of life and love.
One thing we know, death can't kill love and human hands can't bury it. We keep that in our hearts. Give us grace through the grief we have and help us survive, and then to be stronger and more compassionate.
Remind us always that Emily & Emilio are now safe with you, and that we are determined to see them again some day.
Thank you, Lord, for being with us right now.
Amen
Your Grandma Forever, Peggy Smith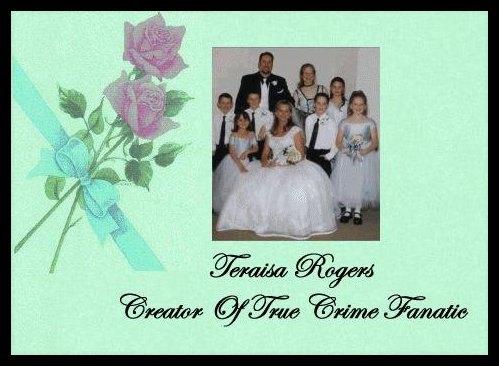 This is written by Teraisa Rogers in memory of Emily & Emilio Garcia. Teraisa is the author that is currently writing the book on Emily's life named "Once Upon A Jane Doe, Justice For Emily". Teraisa is also the founder of the web site True Crime Fanatic. My sister Theresa and I have become good friends with Teraisa and her family and this is our way of making them part of this Candlelight Ceremony honoring Emily & emilio. This is what Teraisa has written and asked that we share with you this evening.
" A voice is heard in Ramah, mourning and great weeping for her children and refusing to be comforted, because her children are no more".
This is what the Lord says: Restrain your voice from weeping and your eyes from tears, for your work will be rewarded, declares the Lord.
Emily Jeanette Garcia & Her Unborn Son Emilio
July 27, 1977-February 25, 1993
When asked how I know Emily, I reply, "By Heart".
Emily is someone I have never met, but by heart, I do know. When I least expected it, Emily's spirit floated down on me, promising to always be near. Never did I want to shake her off, but sometimes, because of the horrible ending to her life, I did want to push her aside...Like now, Like tonight!
How can I possibly tell you how I feel? How can I be happy, when inside I am so sad, angry, and confused?
You see, to think about Emily, Crickett, or Marmi, whichever each of you know her by, you can't help but think about all of her. Her life and her death. And that is something I don't really care to think about...but we have to and we need to remember it all.
I close my eyes to see Emily. At once, she is both an innocent waif and mischievous child. Emily is in color....mostly green. She is cooking, eating, doodling, daydreaming, or throwing a teenaged temper tantrum, which is quite remarkable to watch. I feel her frustration when she is bored, and her irritation at not understanding why getting her life together isn't happening fast enough. There is a patter in my ear as she dances around in excitement and I see a secret in her eyes, a smile on her lips, letters being written, and pictures being drawn.
Then there are the black and white photo memories.
Emily's forced death remains mysterious and her killer elusive. Together, we must remember her life and push harder when we don't feel like it....and in my case, write when the images are too painful. Emily is still here with us...all around us and she needs one last thing; she needs us to hand color the black and white photos.
Emily, you have become my daughter, my niece, my cousin, and my friend. That means everyone here tonight who loves and honors you...who celebrate your life....is now part of my family. So, hello family, it is nice to meet all of you.
I have one last thing to say...because of us here tonight and also because of all that are not here, but are here in heart...Emily now smiles.
God Bless Emily, Emilio, and their family,
Teraisa Rogers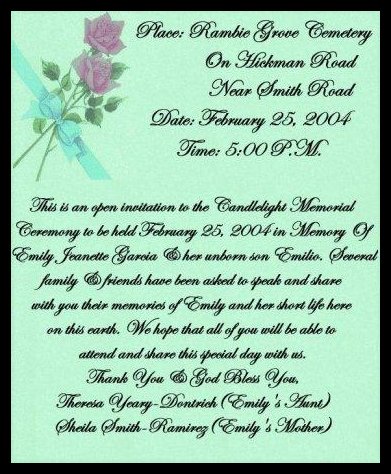 Above is a photo of the flyers that were given out as Open Invitations to the Candlelight Memorial Ceremony on February 25, 2004 in memory of Emily & Emilio Garcia.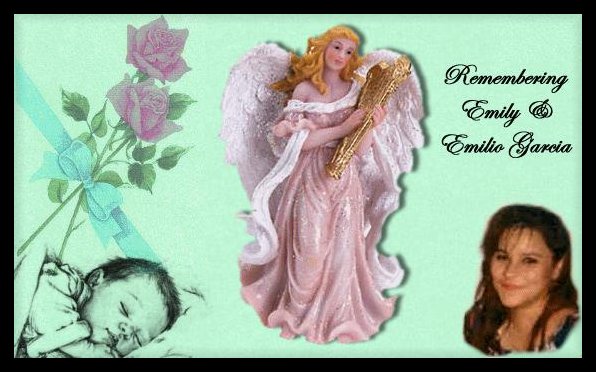 We need your help in finding who murdered Emily Jeanette Garcia and her unborn son Emilio on February 25, 1993 in Canyon Lake, Texas. Emily was only 15 years old at the time of her murder and pregnant with a little boy. Emily had been reported missing from San Antonio, Texas on February 12, 1993, which was 13 days before she had been murdered and her body found. If anyone has any information about Emily, about the 13 days that she was missing before she was murdered, or about her murder, please contact:
Comal County Sheriff's Office
Criminal Investigations Dept.
Det. Sgt. Tommy Ward
soatgw@co.comal.tx.us
Case#93-00164
Phone # 830-620-3400
Or

Or
Emily's Family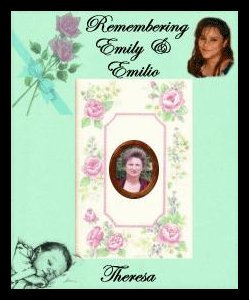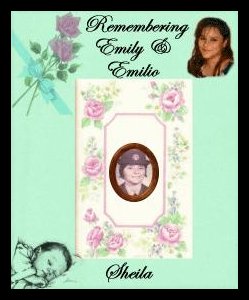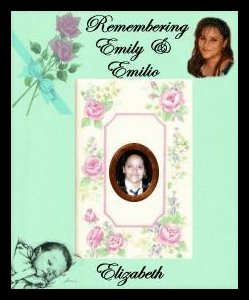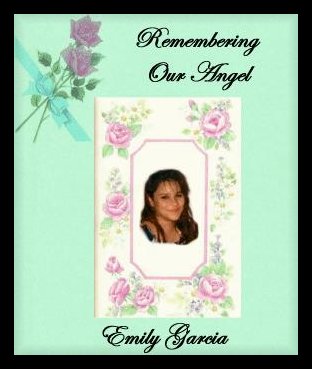 Please help us find who murdered Emily Jeanette Garcia and her unborn son Emilio. It has been 18 years for our family since their murder and we need answers and justice.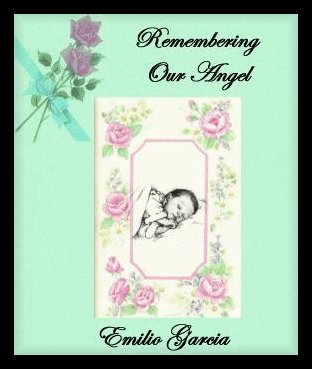 The dead cannot cry out for justice; it is a duty of the living to do so for them.


Page & Graphics Created With Much Love By Theresa
In Memory Of Our Angels Emily & Emilio Garcia
EdwardianScript ITC Bold Font
Color#000000

Find sex offenders near me