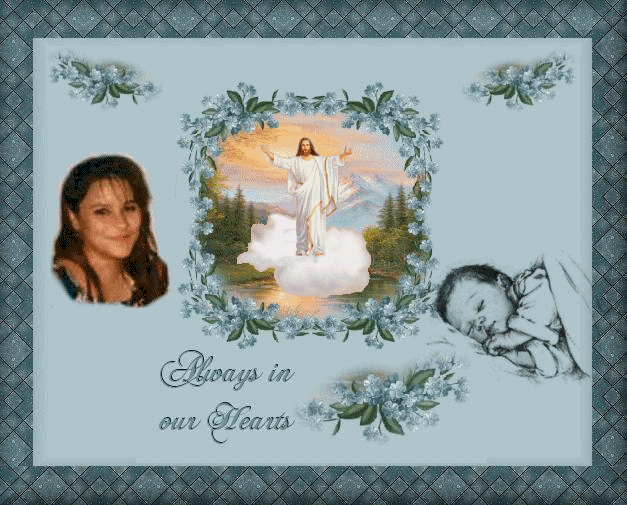 Remembering Our Angels In Heaven
Emily & Emilio Garcia

This first email was received from a lady that is a member on the web site "Gather". Gather is a site where thousands of writers, psychics, & etc. share news and commentary every day on different subjects from TV Shows to Internet news.
On January 1, 2008, the subject happened to be about the Paranormal State "Vegas" show which was about Emily & Emilio's murder case.
This lady that emailed me about the site, was telling me about another person who had posted about Emily & Emilio's murder that seemed to be a psychic. Below you will be able to read the email that I received and the post that was written about their murders. We ask that anyone who may recognize anything familiar, no matter how small you feel it may be to contact us as soon as possible to see if your lead can help us in any way solve their case.
Thank You,
Theresa(Emily's Aunt)
Sheila(Emily's Mother)

Email From Anonymous#1
Hello.
My name is Anonymous#1 and I am 32 years old. This is awkward for me but I just wanted to share something. I always see the show Paranormal State. I just finished watching the show where Emily's case was discussed. This is the 3rd time that I have seen this show. Her case sparked my interest so I searched her on the Internet to see what she looked like. She was a beautiful girl. She would have been 2 years older than me. I moved to San Antonio a year after I graduated from high school in 1998. The reason I am writing is because I am a strong believer of psychic mediums. However, I do not believe in using them for personal gain but do believe they can help families bring closure. I came across this web site that had an article on Emily's case. It seems as if the lady that commented, in the comment section below the article, was a medium that gave a reading through her post. Whether you all have already received the information or not I wanted to share the link with you. Nobody commented on her post but it stood out to me. It makes sense to me. I do not know the whole story but only pieces of it that I read in the web site dedicated to Emily. It is so sad to hear that the killer is still out there. I hope the truth comes out soon. God bless you all and may Emily and baby Emilio rest in peace.

Story Posted On Gather About Emily & Emilio's Murder
The Unsolved Murder Of Emily J Garcia In Texas
January 01, 2008 02:47 PM EST
As I've written before, I like the A&E's network show, Paranormal State. I tuned in last night and the team headed for Las Vegas to see a teenaged girl who was seeing a deceased teenage girl in her room. As soon as I saw the sketch the teenager made, I knew who it was.
I peruse unsolved homicides and missing people web sites. There are so many unsolved homicides and missing people that I never got to profiling her. I will now in hopes some one, some where, will give up the information needed to bring her killer to justice.
Emily Jeanette Garcia was 15 years old, and three months pregnant with a boy named Emilio when she disappeared on her way to have a pregnancy test taken in San Antonio, Texas. That was on 02/12/1993. Emily never made it to the Doctors appointment that day, and she was never seen alive again.
On 02/25/1993, road workers found the nude body of a femaile in Canyon Lake, Texas. She was located 1.5 miles North of Old Cranes Mill Rd. Off of Hwy. 46. She had been dead just 24 hours. There were no personal belongings with the body, so she was named Jane Doe and buried in a paupers field cemetery.
A year later a friend phoned Emily's mother and told her about Jane Doe. Her Mother had fingerprints taken of both her daughters when they were younger and that's how Emily was finally identified. Her body was exhumed and she is now buried with family members.
Emily was held hostage for 12 days. She had been raped, beaten and then, strangled by ligature. She was only 4'10" and weighed 115 Lbs. For 12 days she was abused and at the mercy of a madman. There isn't a description of a suspect on either The National Center For Missing Adults or when I Googled her name. I went to the Comal County Sheriffs Office, Texas web site and didn't find anything at all about Emily.
She was on probation at the time of her death, and did time in "Juvie". Her older sister, Elizabeth was also pregnant at the same time as Emily was. No other information about the crime or what authorities are doing to find out who did this to her is available.
Here is the link to the story on the Gather site and also to the comment by the psychic.

Comment Posted By Person That May Be A Psychic
Theresa Chaze Jan 1, 2008, 3:03pm EST
Law enforcement needs to relook at a man they questioned once. He is about two years older, dark hair and brown eyes. He is about 5'7" or 8", brawny to stocky. He thinks of himself as a tough guy warrior who talks about joining the military, but he doesn't have the guts to follow through. He has two tattoos. A military insignia on a shoulder or upper arm. There is also a dagger dripping blood piercing a heart in the middle of his lower back. He was questioned as an alibi witness to the primary suspect. He lied to cover himself, but the suspect thought he was being a good friend. The original suspect was cheating on his girlfriend. He went to school with the suspect and sometimes work together. They are also cousins. I'm getting one of his names starts with "D". He has a violent flash temper that he tries to cover with humor. He attacked Emily to take from his cousin, because he is jealous. He feels that the cousin is taking his family thunder or pride. He also carries a knife in his left boot.

Our family would like to thank Anonymous#1 for sending this email and for letting us know about the post from the Psychic. We would really like to talk with Theresa Chaze who posted this reading on the Internet, so if anyone happens to know Ms. Chaze, please ask her to contact our family. She may be able to help us further in our investigation into Emily & Emilio's murder.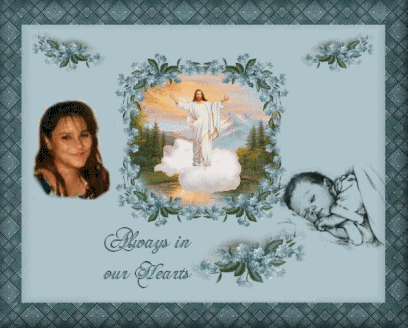 We need your help in finding who murdered Emily Jeanette Garcia and her unborn son Emilio on February 25, 1993 in Canyon Lake, Texas. Emily was only 15 years old at the time of her murder and pregnant with a little boy. Emily had been reported missing from San Antonio, Texas on February 12, 1993, which was 13 days before she had been murdered and her body found. If anyone has any information about Emily, about the 13 days that she was missing before she was murdered, or about her murder, please contact:
Comal County Sheriff's Office
Criminal Investigations Dept.
Det. Sgt. Tommy Ward

soatgw@co.comal.tx.us
Case#93-00164
Phone # 830-620-3400
Or

Or
Emily's Family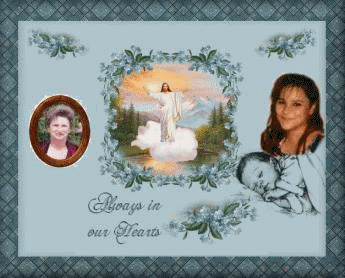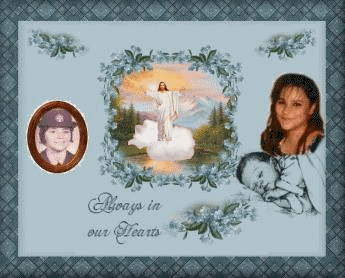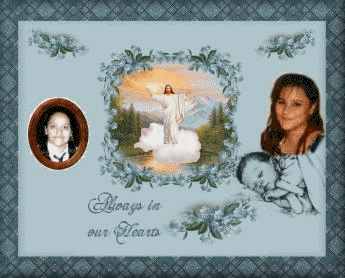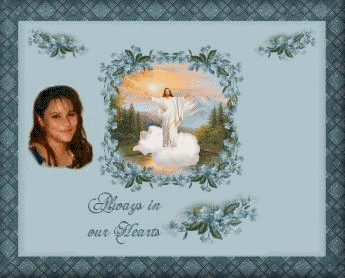 Please help us find who murdered Emily Jeanette Garcia and her unborn son Emilio. It has been 19 years for our family since their murder and we need answers and justice.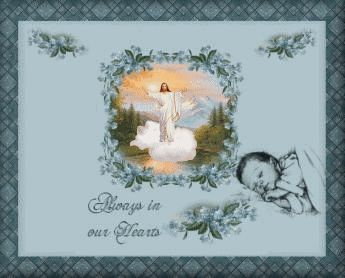 The dead cannot cry out for justice; it is a duty of the living to do so for them.



Page Created With Much Love By Theresa
In Memory Of Our Angels Emily & Emilio Garcia
StanzieJF Bold Font
Color#336666


Find sex offenders near me